A camp stove is definitely something that is needed when you are camping and do not have an RV to handle all of your cooking needs. Well, that is when you start to look at the different stoves that are on the market. I am sure you have probably read about Coleman and some of the other brands on the market, which is all well and good. However, one brand that you may not have heard a lot about and may want to consider comes from Eureka! In this case, I am going to talk about the Eureka! Ignite Plus Camp Stove so you know if this stove meets your needs or if you should consider a different camp stove.
Features Of The Eureka! Ignite Plus Camp Stove
Has two burners for added cooking space.
Burners are able to put out 10,000 BTU of heat and can easily be adjusted from simmer to full heat.
Can handle 2 12-inch frying pans at the same time.
Stainless steel drip tray to help make clean up quick and easy.
Push button ignition to make it easier to light.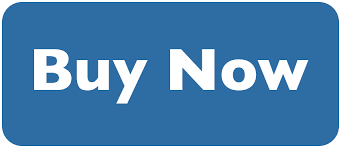 What I Like With The Eureka! Ignite Plus Camp Stove
Size Of The Eureka! Ignite Plus Camp Stove Is Workable
When I first looked at the camp stove, I will be honest and tell you I did not think it would hold what I wanted it to hold. However, I will tell you that I was a little bit shocked to see how compact the camp stove is and what it is able to do when it comes to cooking. The size comes in at 23" L x 12.8" W x 4" H. The weight for what you get is not that bad either with the camp stove clocking in at 12 pounds, so definitely doable for a camping trip, but not exactly conducive for hiking.
Provides Plenty Of Heat
With a lot of the camp stoves we have seen them hovering in the 5,000 BTU range. Well, this camp stove is able to crank out the heat for you. It will actually take and crank the heat out at 10,000 BTU. This is quite a jump in the heat production and will make it quite a bit easier for you to properly and successfully prepare your food while camping.
On a side note, I know that a lot of people, myself included, complain about wind playing havoc with the burners. Granted, it still can play havoc here, but I will tell you that Eureka! thought of the issue when they brought this ignite plus camp stove to the market. The stove has the wind blocks that you would expect to see and know it will help to keep the wind out of your flames, which is a common complaint with the camp stoves on the market.
Has The Jetlink Compatibility
While this type of compatibility is something that I have seen with other camp stoves, I thought I would mention it here as well. What this is for those who do not know, is basically the ability to take the stove you are using here and connect it to other same brand stoves. This not only makes it easier for you to prepare larger meals, but also helps to guarantee the food will get done at the same time and keep the food cooking properly.
Rubber Feet Help To Keep The Stove In Place
The feet for a lot of the camp stoves are metal or plastic. While both of these are a great option and work great as feet for the camp stoves, it can really be an issue for the stoves if you have a table that is not level or if you have to use some pressure to flip the food in the skillets and the stove starts to move as well. With the Eureka! brand of camp stove, you do not have to worry about the camp stove scooting as it uses rubber feet to keep the stove in place.
Fairly Long Burn Time On 16.4 Ounce Propane Tank
When you look at some of the smaller propane tanks you may think that they are going to burn through really quickly. While this is the case in most instances, the propane tanks are very small and they tend to burn through quickly. With the Eureka! Ignite Plus Camp Stove, the burn time is actually very long and you can get up to 90 minutes of burn time at a time with the propane tanks you can get.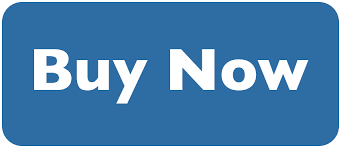 What I Did Not Care For On The Eureka! Ignite Plus Camp Stove
Lack Of A Carrying Bag For The Camp Stove
I have to admit this is one thing that I did not really care to find out about the Eureka! Ignite Plus Camp Stove. Almost all of the camp stoves that we have talked about before have a carry bag that is going to make it easier for you to move the camp stove from one camp site to the next or even for storing the camp stove when you are working. Now, the good news is you can buy a separate carrying or storage bag, but that is an additional cost you may not want to make after you buy the stove here.
What Others Are Saying About The Eureka! Ignite Plus Camp Stove.
AMpizza said this on REI, "it actually lets me cook". Now, to paraphrase the rest of the review, they mentioned how other camp stoves failed to provide consistent heat, but with this camp stove it actually allows them to cook, which is a great change from not being able to do anything.
Lisa, off of REI, left this as a negative review to give you a balanced opinion. "feet on the stove are completely uneven". Now, I will tell you that we dug through multiple reviews to find the negative reviews and out of all of the reviews this was the worst that we found negative wise. At the same time, we found other reviews mentioning the stove was completely level and fully functional.
[affiliate_video_pro id="vi15e7e7fac43306″]
My Final Thoughts On The Eureka! Ignite Plus Camp Stove
Camp stoves can be found for relatively cheap if you do not care about the quality of the stove or even the cooking ability of the stove. While the Eureka! Ignite Plus Camp Stove will definitely be a great option if you want a good quality stove and one that will actually cook for you. Now, you will still have to get the food prepared and ready, but this camp stove will keep the cooking temperatures proper for you and that makes it easier for you to cook. Overall, I think that this camp stove is one that will definitely take care of all of your cooking needs while camping. With that being the case, I have to say if you are looking for a good camp stove and can afford it, the Eureka! Ignite Plus Camp Stove can be a great option.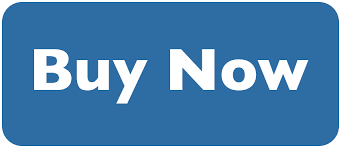 Can You Detach A Fuel Container From The Eureka! Ignite Plus Camp Stove?
Yes, you can remove the fuel tank without losing any fuel.
Is The Eureka! Ignite Plus Camp Stove Compatible With The 20 Pound Propane Tank?
Yes, the company, according to reports, does have adapter hoses.
Does The Eureka! Ignite Plus Camp Stove Have Wind Flaps?
Yes, the Eureka! Ignite Plus CampStove does have wind flaps.