North Face is a name that a lot of people recognize as having a good quality that stands up to the test of time. However, what a lot of people need to realize is that North Face does have a great selection of backpacks as well. Granted, a lot of times the backpacks are more along the lines of the daypack, but still, it allows you to have enough to go out and hit the trails for the day and not have to come back in the middle of the day. In this case, we are going to review the North Face Premium Rucksack Backpack, which should make it a little bit easier to see if this backpack by North Face will be the best one for your needs or if you should consider a different daypack.
Features Of The North Face Premium Rucksack Backpack
Water Resistant
34-liter Capacity
Padded Laptop Sleeve
Side Zip Water Bottle Pockets
Uses A Waxed Canvas Material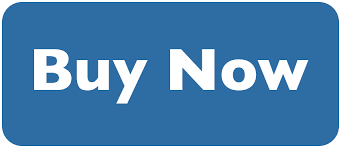 What Do I Like With The North Face Premium Rucksack Backpack
The Side Zip Water Bottle Pockets
Okay, I have to admit I do like the stretch elastic to hold my water bottles in place. However, after time the elastic starts to wear out and does not snap back into place. Well, when the elastic does not go back in place it tends to drop my water bottles out of the side of the bag without even looking at them wrong. With the zipper section here it is actually very easy for me to get the water bottles or my thermos of coffee stored and have it zipped in to keep the drinks securely in place.
Easy To Access Top Compartment With Zipper Protection
The top compartment can difficult to get into at times with some of the bags that I have owned in the past that is nearly impossible to get into. Well, this rucksack from The North Face is actually very easy to use and it will open up fairly easily. This makes it quite a bit easier for you to get into the bag and have it properly organized to meet your needs. When you are hiking this is a great option as it makes it easier for you to find what you are looking for.
Comfortable Handle On The Top
With a lot of the bags I have used in the past the handle on the top is present, but never comfortable to hold onto. Well, the bag here from North Face has a fairly comfortable handle and that makes it quite a bit easier for you to hold onto the bag. Granted, this is not the way you normally would be moving a bag, but it is nice and comfortable if you are moving the bag around your campsite or as many people will realize when getting the backpack moved around just how important it is to have the comfortable handle.
Uses Metal Hardware
With so many of the backpacks I have bought the hardware is metal or some type of cheap metal. This tends to make it very difficult for me to use the bag and know it will work right. However, one thing that I do like here is the fact that from what I have seen the hardware looks durable and I did not see many reports of the zipper busting open like I have seen in some bags, but even on coats to.
Partially Blocks The Rain And Snow
Now, this is one aspect that I did not know if I should have it listed as a plus or a negative. The partial blockage of snow and water means the bag is water-resistant. However, that does not mean that the bag is waterproof and it does mean that your belongings inside of the bag could be soaked if you are not careful. So I do like that the North Face Premium Rucksack Backpack blocks out some of the rain and snow, but kind of disappointed that if you want full protection you would have to get a rain fly for your backpack.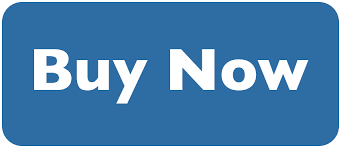 What I Did Not Care For With The North Face Premium Rucksack Backpack
Capacity Can Get Filled Up Quickly
Normally when you have a backpack you want it to be large enough to fit everything inside of. Granted this backpack does have a fairly large amount of space available to work with, but it will fill up quickly. This can be a problem if you have a lot of item to bring with you or if you are planning on taking a fairly long day hike. If you use the Premium Rucksack Backpack for school books, then the issue comes from having a lot of books inside of the sack at any one time.
Specifications On The North Face Premium Rucksack Backpack
Capacity: 34 liters.
Sleeve Space For Computer: 15 inches.
What Do Others Say About The North Face Premium Rucksack Backpack
One reviewer on the North Face website has this to say, "It has a lot of space." This definitely is some great information as for most Americans the size in liters is definitely a challenging question for people to answer, but this definitely help out quite a bit in knowing some reviewers find the bag to have quite a bit of space.
Another review from the North Face website talks about the straps. I have to mention this is one aspect I was concerned about as well, but the reviewer had this to say about the straps. "The strap are simple, yet perfectly comfortable".
Check Out This Video
[affiliate_video_pro id="vi15e86acba8f878″]
My Final Thoughts on the North Face Premium Rucksack Backpack
I have to say this is one backpack rucksack that definitely can serve multiple purposes. Granted, I consider it more along the lines of a day bag for hiking, but for others, it is a nice alternative to use for transporting their college books back and forth with them. All of this is very helpful and definitely makes it easier for you to get to where you need to go. At the same time, though, the backpack is one that makes it easier to go on a day hike and bring plenty of fluids and potentially food with you and have it all carried on your back. Overall, if you are looking for a decent backpack that serves multiple purposes then the North Face Premium Rucksack Backpack to be one of the best bags to buy.