A tent s a great way to go camping with your family for an affordable price and not having to bring a lot of items with you or spend a week packing your recreational vehicle. Well, sometimes you may notice that your tent is not providing you with enough space to spread out in or if it is raining not enough dry area for you to stay in. Well, Colfax has come out with a solution for that issue for you in the form of the Colfax 2 person tent porch. Now, this camping tent accessory is only a tent porch and not an actual tent, but it is a great way to expand the space of your tents. It is important to note that this is mainly made for the Colfax 2P Tent.
Features of the Colfax 2P Tent Porch
Fits on the Marmot Colfax 2P tent.
Provides an extra space for your camping gear or even your pets.
Has 2 doors on the tent porch to make it easier for you to get in and out of the tent.
The tent porch expands your protected space to 30 square feet.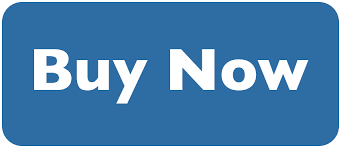 What Did I Like With The Marmot Colfax 2P Tent Porch
Provides Quite A Bit Of Extra Space
I have to admit that I did not really think that a porch tent would be adding on a lot of extra space. However, what you will find is this porch actually does have quite a bit of space that you can add onto your tent. This makes it great for you to store all of your extra gear that you may have, but it also gives you a great space for you to put your pets as well.
With the extra space it is also a great place for you to sit if it is storming and you do not want to go into the tent. Granted, it does not mean that you can completely avoid getting soaking wet, as the doors could flap open if you do not have them zipped closed, but it will definitely help you in staying dryer than if you were standing out in the middle of the rain.
Two Door For Entrance
Now, this will sound really bad, but I have seen some of these tent porches that have an attachment that is going to connect only to the tent door and not have a protection door to the outside. Well, the Colfax 2P tent porch has 2 doors that allows you to zip the outside door closed and have it attached to your tent as well. So this makes it quite a bit easier for you to close up the porch and have it protected and have either the smaller entrance or the larger entrance open for you to get in and out of.
Easy To Attach To Your Tent
With some of tents that are on the market and have a porch accessory you may notice that it is very difficult to get the porch attached. Well, that is not the case here as it will be very easy for you to attach to the tent and this makes it quite a bit easier for you to have the porch attached quickly.
Lightweight
While the porch definitely would not weigh as much as the tent, this is very true here as the Marmot Colfax 2P tent porch weighs just over a pound. Actually the weight is about 1 pound 11 ounces or so, but it is not overly heavy and that makes it easier for you to get the porch ready for your camping trip and know that you are able to move it around easily.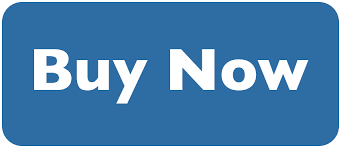 What I Did Not Care For With The Marmot Colfax 2P Tent Porch
This Is Only A Porch Attachment
Now, a common complaint that we read is one that is often seen as an oversight by a lot of people. That is because the picture for the porch has it attached to the tent. However, do not make the same mistake that so many other people do in thinking this is a tent, but realize this is just a porch or a tent accessory.
[affiliate_video_pro id="vi15e94e3c9d4e0d"]
Our Final Thoughts On The Marmot Colfax 2P Tent Porch
Finding the perfect porch tent is a great way to keep your tent ready to go on a longer trip. The problem is with all the different porches on the market for the tent it can be difficult to find the right one to use. That is why I decided to look at the Marmot Colfax 2P tent porch which gives you additional space for your tent. I have to admit if you have the Colfax 2P tent, then this is a great addition to the tent, but overall if you do not have the tent then this may not be the best option for you if you are looking for a porch accessory for your tent.
What are the dimensions of the Colfax 2P Tent Porch?
How much space does the Colfax 2P Tent Porch add?
The tent porch adds on30square feet.