Finding the perfect campground in Rhode Island is actually a lot easier than what you imagine. While the state of Rhode Island is smaller it does have quite a few campgrounds and some of those are premium locations that have amazing views, great sites, and easy access to water. With that being said, it is now time for us to start our review of one of the campgrounds in Rhode Island and parks in general and that is the Fishermen's Memorial State Park.
Location Of Fishermen's Memorial State Park
As you can imagine any type of state park is fairly safe and does not have a lot of crime issues. However, it is no good to know about the park if you do not know where it is at. Thankfully, the park here is located in Narragansett, which is a beautiful area along the coast that has a lot of people enjoying the location each year. Still, knowing about the location does make it easier for you to know what kind of weather to expect.
1011 Point Judith Road
Narragansett, RI 02882
Book A Campsite At Fishermen's Memorial State Park
Rhode Island is a hidden gem of a state. Make sure you book your stay at Fishermen's Memorial State Park today.
Features Of The Campground
182 different campsites from RV only to tent only sites.
Located close to some of the popular beaches.
Has leisure activities for the entire family including basketball and tennis courts.
Features Of The Individual Sites
Fire rings
Dedicated sites for different types of camping equipment.
Paved sites.
What Does Fishermen's Memorial State Park Have For Kids?
Camping is often a family activity and that means the entire family needs to have something to do. With some of the campgrounds that we have looked at before they did not have anything for the kids to do. When the kids do not have anything to do they tend to complain quite a bit and definitely have a negative impact on the camping experience.
As mentioned, Reserve America, mentions that the campground has basketball and tennis courts. Both of these are available for the adults, but in most cases it is the kids that you will see at these courts playing ball and enjoying the courts.
Something else that is available and geared towards the younger kids is the playground. The playground is not brand new, but it is well maintained and can provide hours of enjoyment for the kids.
What Does The Campground Offer For Adults?
Not all the families that are camping will have kids with them. These people tend to enjoy the calm and serenity that is found with a campground. To that end you will love the fact that as an adult you have the quietness of the park, but also several features that an adult will enjoy more than the kids.
A viewing platform and an overlook is a great way to catch the sun coming up or going down. However, it is also a great way to enjoy some of the serene beauty that this part of Rhode Island has become known for.
History is a part of life that as a child we tend to dislike. However, as an adult we all tend to gravitate towards learning more about our past and the past of our country or where we travel. Thankfully in the park and close to the park their are plenty of historical buildings and attractions for you to enjoy.
Book A Campsite At Fishermen's Memorial State Park
Rhode Island is a hidden gem of a state. Make sure you book your stay at Fishermen's Memorial State Park today.
State Run Park Means Safety
Safety is an issue that a lot of people have become concerned with as kidnappings and robberies have been on the rise. However, what you need to realize is this is not always a problem and at most state parks they tend to have an enhanced level of safety.
That safety usually comes from the fact that the parks do have rangers on duty. Now, a lot of people are going to think the rangers are going to harass them over certain items, but for the most part the rangers are friendly and knowledgable about the area and what is going on at the park.
To make it even better their is a ranger station at the park. So if you are having any issues you can head to the rangers station and typically find a ranger or a way to contact the ranger. This makes it easier for you to get the problem you are having taken care of almost immediately.
Full Hookups Are Available
Now, unlike what a teenager would think about meaning for a full hookup, I am talking about camping. This is a great feature that has not been available at every park that we have talked about and that includes the park over at East Beach.
The full hookup sites are those that tend to have a hookup for your RV. This includes electric and in some cases water. With these sites you are able to set up your RV and know that you can easily have all of your creature comforts working right away.
Depending on your camper you may notice that you are able to use a dump station. The dump station allows you to clean out your dirty water tank and keep yourself traveling safely without any of the waste water in your camper.
Fishermen's Memorial
With a campground it is very important to connect with nature and get into the woods if possible. However, here the woods are not going to be the one place that you need to head to if you want to reconnect with yourself and give yourself an emotional time you need to check out the Fishermen's Memorial.
The Fishermen's Memorial is located within very easy walking distance of the campground. This makes it easier for you to walk to the memorial, but at the same time the view on the walk and the view once you reach the memorial are well worth it.
Once you have reached the memorial you should take time to reflect on the meaning of the Fishermen's Memorial. The memorial will make you think twice about the hazards of fishing and how dangerous the job really is. Still it is a memorial and you need to make sure to be respectful of the meaning of the location.
Great Views Depending On The Site
With the proximity to the ocean it is very easy to think that you are going to be cold all the time from the ocean breeze. This is not true as the campground is closed during the winter months due to the weather conditions. Instead, what you are going to find is a lot of amazing views at different sites.
The campground tends to have amazing views at a lot of the different campsites. These sites with the views are limited in the selection, but it is definitely a great view if you are able to land a site that has a view.
One part of the views that is very limited is the tent sites. These sites are smaller and are not going to have all the views that you want to have. Since this is the case, you need to remember that we did mention that some of the sites do not have views at all.
Book A Campsite At Fishermen's Memorial State Park
Rhode Island is a hidden gem of a state. Make sure you book your stay at Fishermen's Memorial State Park today.
Easy Access To Multiple Sites
Quite often I have found that some campgrounds do not have easy access to the sites. Well, that is not the case at this campground as the campsites are very easy to get to and tend to provide ample parking.
Most of the RV sites, which can be used for larger tow behinds as well tend to be 50 foot long. Now, some of the sites are shorter at 30 foot, but most of the sites are 50 foot long and this makes it easier for you to get the camper parked properly.
The tent sites tend to have an easy access as well. However, a lot of the tent sites have been reported to be very small and the place that you have available for your tent is bare ground. So if you are concerned about the ground and water seeping through your tent bottom then make sure you bring a ground cover.
Requires A Lot Of Proof For Sites
A common complaint that we have seen about the campground is the amount of proof that is required for getting your site. Yes, it is very easy to get into the sites, but you have to get a lot of information to get the site.
When you are camping at the campground you need to make sure you bring your registration for your camper and any type of tow behind vehicle you are bringing with you. You also need to make sure you bring along your state issued ID cards as well.
Bringing your pets with you is another way to go camping and enjoy your trip. However, what you need to be mindful of is the fact that some of the same proof you have to bring for your vehicles is required for your pets as well. The main one being for your dogs being their license and proof of a recent and up to date rabies vaccine.
Tent Sites Reported To Be Unlevel And Small
Tent camping is available at one of the tiers that is exclusive for tents only. However, what you may find, depending on where your site is located, is the sites tend to be smaller and unlevel.
The lack of level camping sites for tents definitely makes you have to figure out how to set up your tent. Remember to put your door facing down the hill so if it does rain you do not get any rain water running into your tent. Trust me that is not a fun experience and one that tends to ruin a camping trip and if a cool breeze is coming off the ocean leads to a cold night.
Another part of the tent camp sites that have been getting a lot of complaints about is the size. The tent sites tend to be smaller and with this smaller footprint they do not get the same amount of space between tents. This lack of space has been reported to cause some privacy issues between campers as the tents are closer than what some people feel comfortable with.
What Is In Walking Distance From Fishermen's Memorial State Park
Since it is a campground it is not right in the middle of town like you would find in a hotel. With that being the case you really need to know about some of the things that are within a walking distance of the park in general and this may not be specific to the campground alone.
One of the main things that is within walking distance is the Fishermen's Memorial. This is a great memorial that has an amazing view, but does make it easier for you to reflect on all the fishermen who have lost their lives at sea. The other thing that is within walking distance is Scarborough State Beaches and Roger W. Wheeler State Beach, which makes it easier for you to enjoy the beach and water.
Typically when you are camping you cook all of your own food. However, this is not always the case and sometimes you will want to go out to eat. One of the best restaurants to check out is a seafood place with a Spanish flair and that is Spain of Narragansett which is around a 10 minute walk. The other restaurant to check out is a bar type of place with American style dishes and seafood specialties and that is Chair 5.
PROS AND CONS
Has sites meant for all types of camping.

Easy access to the ocean and great views.

Some of the campsites have full hookups.

Has several features that the kids can use.

Has a ranger station at the campground.
The tent sites are small and lacking in privacy.

Not all of the campsites have great views or electric.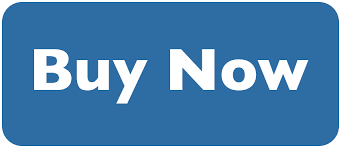 What Others Say About Fishermen's Memorial State Park
While I do give you quite a bit of information about the hotel I figured you would like to know more about what other people are saying. With that being the case, here is what other people have said about the location.
One reviewer, npdreamers, who left their review on TripAdvisor had this to say. "This is a very good basic campground". As you can tell this is a camper who thinks this is a basic campground and for that purpose it does its job, which is a plus. However, at the same time the same review did talk about some of the negatives for the campground as well.
Another reviewer, VTer676, from TripAdvisor had this to mention. "This is a poor tent camping campground". As we have said earlier the campground does have dedicated sites to each type of camping and full hookup sites are available. However, one aspect is the tent camping and that is where people have mentioned in several reviews that the sites are very small with little to no privacy. At the same time, the tent campground has been mentioned to be completely lacking in any type of view.
Who Would Like The Campground
People who like the Atlantic Ocean are definitely going to love this location. Yes, it is a larger to smaller park, but its location is amazing with it being close to the ocean and having the stunning views that you want to. Still, the views are only for certain sites or if you are hiking on a certain trail.
Someone else who will most likely enjoy the campground would be those who are looking for the full hookup type of campsites. This is a campground that does have these sites available and it will be easier for you to stay in these campsites and know it will provide you with almost everything you would need for your camping expereince.
Book A Campsite At Fishermen's Memorial State Park
Rhode Island is a hidden gem of a state. Make sure you book your stay at Fishermen's Memorial State Park today.
Who Would Dislike The Campground
The first group that would probably not be fully happy with the campground are those that are staying in tents. Yes, tent camping is a great way to save money and enjoy a campground, but here the tent sites are smaller and do not really afford much in the way of views.
Another group that may not really care for the campground that much would be those that are looking for a campground that is smaller and quiet. This campground is quiet, but it does have a lot of camping sites which during the busier seasons means the campground and the park in general tends to be full of people.
Frequently Asked Questions
Is Late Check-in Available?
the location does not have a gate that locks, but at the same time you have to pay the attendant at the booth.
What Time Is Check-in and Check-out?
The check-in time for the park is 1 PM and the check out time is 11 AM.
Do The Tent Sites Have Water Or Electric?
No, the tent sites are a space for your car and ground.
Are Pets Allowed?
Yes, pets are allowed, but you have to have all of your paperwork with you for your pet.
Are Any Full Hookup Sites Available?
Yes, the park does have hookup sites.
My Final Thoughts On Fishermen's Memorial State Park
Finding a great place to camp at in Rhode Island is a challenge. With that being the case, I recommend checking out Fishermen's Memorial State Park. With multiple campsites available covering all the different types of camping it is easy to see why I recommend this campground. However, at the same time if you are tent camping make sure you know that you are restricted in the sites available and even in the views, which can restrict your enjoyment. Still, even with all of those issues I have to say I do recommend this campground as it is one of the better ones with multiple sites to pick from that will definitely suit your needs.
Please note the campground availability and price varies and clicking on the link I may get a small percentage of any booking you make.
Fishermen's Memorial Start Park and Campground is located on the coastlands of Rhode Island. The campground has plenty of camp sites for you to pick from and suits all needs. The campground has stuff for the kids to use and has several different walks to enjoy. Make sure you check out this beautiful campground in Narragansett, Rhode Island today.