Camping often means not having any type of television like you are used to or even in getting a radio to work as well. This is when you should know that a normal radio, may not be the best option either because you may not have electric at your camp site or you may not have enough batteries to power the radio. With that being the case, we have went out and started to look at some of the radios that are on the market. One of those that we have decided to review is a radio that is not only looking great, but also solar or hand cranked power that allows you to have a radio even if you do not have electric or battery. The one we are talking about today is the HQ Issue Multi Band Dynamo Amp Solar Powered Radio.
Features Of The HQ Issue Multi Band Dynamo Amp Solar Powered Radio
Has an AM/FM, shortwave 1-2 and a NOAA weather band 1-7.
Does have  a weather alert from NOAA.
Has a solar panel for charging.
Hand crank for charging the battery.
LED Flashlight, 5 LED reading lamp, SOS Emergency Light.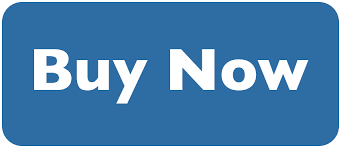 What I Like With The HQ Issue Multi Band Dynamo Amp Solar Powered Radio
Able To Pick Up Multiple Stations
With some of the radios that I have looked at with the solar power or the hand crank it is more along the lines of an emergency radio only. While those do serve a purpose it does not really provide you with anything to hear if you are trying to relax and unwind and the birds are quiet. With that being the case, I love the fact that this radio not only has the weather alert features, but it also has the chance to tune into AM/FM or even the shortwave radio feature that you can enjoy listening to.
Flashlight Gives The Radio Multiple Functions
Normally when you go camping you have to bring a flashlight with you to see what is going on at night. Well, that is an extra piece of equipment to carry with you and bring out of the campsite as well. With that being said you are going to enjoy the fact that the radio here serves multiple functions. That comes from the fact that the radio has a flashlight that you can use, but also if you want to read a little bit before bed and not bug the rest of your tent it has a reading light as well.
Can Use AA Batteries As Well As The Rechargeable Batteries
The radio does have several options available when it comes to the battery type you can use. However, one of the primary things you are going to enjoy is the fact that this is a radio that can use the typical rechargeable battery that you can find. However, what else you will notice is the fact that the radio is able to use the AA batteries as well and that can make it quite a bit easier for you to have a radio that you can use and have it working right even if you do not have solar power or the arm strength to turn the hand crank.
Protective Rubberized Case
I have to admit that I am not really the most gentle person with the items that I bring with me on a hike. Granted, I do try to get the items protected and keep them safe, but if you are like me no matter what you do you tend to drop something at some point. Well, I have to say that one thing that I do like about this radio is the fact that it does have a rubberized case. This case keep the radio safe and the rubberized case helps to absorb any of the blows if you accidentally drop the radio.
What I Did Not Care For
Solar Panel Takes A Long Time To Charge
Now, I have to say that the solar panel is a great option, but it is definitely not something that I would rely on to charge the radio. The hand crank does wonders and if it is cranked for a minute a lot of people have had a lot of success in the battery lasting for three days. Now, at the same time, though, the solar panel keeps charging the batteries, but it does not provide as full of a charge on the battery as what the hand crank does.
What Others Are Saying
Sabian C had this to mention in a review on Amazon, "did real well even in rainy weather". So this is a testament to the quality of the sound that the radio is going to put out. Not only that it makes it quite a it easier for you to hear all the music or other items that you want to listen to.
Michael said in another review on Amazon, "the emergency alert tone is pretty loud". Now, I never really thought about this before, but when I read this I had to think about the loud sound of the weather alert. When I did think about this, I quickly decided that it was definitely a feature that would be needed while camping.
My Final Thoughts On HQ Issue Multi Band Dynamo Amp Solar Powered Radio
I have to admit camping is definitely something that is very relaxing and getting back to nature is always great. With that being the case, The downside with camping is you may end up being away from all the news or even a radio that you need to be in contact with at times. Since that is the case, you need to know the HQ Issue Multi Band Dynamo Amp Solar Powered Radio is one of the best options for you to get. Overall, the radio uses multiple power sources and it is also a radio that has the weather bands which make it easier for you to catch up on the weather without having to listen to any of the other news that may not be what you  want to ruin your camping trip.