Finding the best sleeping bag for your next camping adventure is generally easy. However, with all the different types of camping that happens now it is very easy to get overwhelmed on what type of sleeping bag to buy. With that being the case, I decided it was time to look at a sleeping bag that I found online in the Klymit KSB20 XL mummy sleeping bag.  With that being the case, what exactly does this sleeping bag offer that some of the other sleeping bags on the market does not offer. Find out more by reading what we have found in our research on the Klymit KSB 20 XL mummy sleeping bag.
Features Of The Klymit KSB 20 XL Mummy Sleeping Bag
Anti-snag 2 way YKK zipper.
Flexible Stretch Baffles
650 Fill Power Down In The Top.
Nylon Outer Shell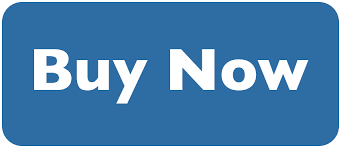 What Do I Like About This Sleeping Bag
Great Performance For The Weight
When you look at this sleeping bag you may think that at 3.7 pounds it is too heavy for a sleeping bag. While this may seem a little bit heavy for a sleeping bag you need to realize compared to a lot of the sleeping bags that are mummy style they tend to come in at a little bit more in the weight department in case you a spend a fortune for the sleeping bag to get some of those specialized bags used in climbing up Mount Everest.
Length Locks Adjustment
This is a feature that I have not really seen very often. This adjustment allows you to lock the zipper at a certain length to help you get your feet buried in the sleeping bag and know they will be comfortable and in the foot box. What else is great is it makes it quite a bit easier to keep your feet nice and cozy, but also avoid having a ton of excess bag to get lost in.
XL Design Fits Bigger Individuals
The Klymit KSB20 XL is the XL edition of the mummy sleeping bag. The XL stands for what you would think extra large. This makes it easier for you to get into the sleeping bag if you are a larger individual. The sleeping bag itself actually measures in at 80 inches by 40 inches. Which tends to provide plenty of space for people to sleep comfortably in the bag.
Flexible Stretch Baffles
The baffles are a flexible style. This makes it quite a bit easier for you to get the baffles adjusted to where you want to have them as you are laying in the sleeping bag. At the same exact time, though, the baffles make it quite a bit easier for you to get into the sleeping bag and stay comfortable and at the same time stay warm. The key thing is the stretch for the baffles as it does not lose the thermodynamics and still stays comfortable and not overly cramped.
Draft Collar With Draw Cord
Like most of the mummy style sleeping bags from all types of brands, this is one that holds up to the same level as well. That is because this is one sleeping bag that has a draft collar for you to use. However, unlike some of the other models of sleeping bags that we have looked at before this is one sleeping bag that uses a draw cord to get the draft collar closed. This makes it easier for you to get the collar closed and not have to be concerned about a zipper getting stuck or it loosening overnight.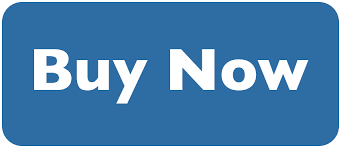 What I Did Not Care For With The Klymit Sleeping Bag
Ripple Appearance Of The Bag
Well, I have to say that one of the main drawbacks that I have to the bag is the ripple appearance. Yes, I know that is part of the stretch baffles, but it does not look that good to me. It is more of a personal preference in the fact that I do not like the way that the sleeping bag looks as I am a neat freak and the sleeping bag looks constantly crumpled up and unmade.
Does The Kylmit KSB20 XL Mummy Sleeping Bag Worth The Cost
Now, a big question for a lot of people will come in the form of is the Kylmit KSB 20 XL Mummy Sleeping Bag worth the cost or not. Well, I have to say the price is fairly reasonable for the sleeping bag you are getting. However, the sleeping bag is only cold climate rated to 20 degrees. Now, this is not that bad of a rating, but for the same money I have seen bags that have a better climate rating. The downside is most of those other bags tend to be quite a bit heavier than what you may be looking for when you are hiking. Overall, the Kylmit KSB 20 XL Mummy Sleeping Bag is worth the price if you are hiking and the weather is supposed to be above 20 degrees, this would be a good sleeping bag. If you are looking for winter weather camping then you may want to consider a different sleeping bag.