Let feet breathe while attacking the trails in this mid-top, multi-sport hiker.
Introducing The Merrel Men's Moab Ventilator Mid Hiking Boot
Trails are not the thing that you want to discover that your gym shoes are worn out on. Instead, you need to make sure you have the right boots to help you on your journey. The problem is their are literally hundreds of different hiking boots for men and women that it is impossible to determine which boot style, brand, and features are going to provide you with the best boots. In this article, we are going to explore the Merrel Men's Moab Ventilator mid hiking boot, which will provide you with some more information on this boot, which means you have a chance to make an educated choice.
Features Of The Merrel Moab Ventilator Mid Hiking Boot
Leather and mesh materials provide you with a durable boot that breaths
M-Select technology that contains the dry moisture wicking mesh liner
Air cushioned heel which helps provide comfort when walking
Sticky outsole which will help keep you from falling when you are hiking
Has technology from Merrel to help prevent the odor people often complain about
Pros Of The Merrel Moab Ventilator
As with any of the products you can purchase, you will want to know about the pros of the product before you complete your purchase. This is especially true when you are looking at hiking boots, that can make a difference between having sore feet and successfully completing the trail or having problems in getting the trail walk done.
Breath ability of the boot is one of the major pros that you will enjoy, as these will help keep your feet cool. Beware, though, their is a waterproof version and it may hold the heat more.
Lightweight of the boot is going to help keep your feet and legs from tiring while you are hiking on the trail all day long.
Does not produce blisters in most cases, which makes it easier for people to hike on the trails and not be concerned about their feet hurting them after they have been on the trail all day long.
Tread on the boots is balanced in between hard and soft, which means you will have a better chance of wearing the boot for a longer period of time.
[review_bar id='394′]
Cons Of The Merrel Moab Ventilator
Unfortunately with any of the boots that you can purchase it is going to be easy for you to find some type of negative with the boot. With this boot, you will find that it is going to have some cons, which is going to be hurtful for the boot, but you have to remember this is a boot that is not waterproof.
This boot is not waterproof and should not be considered as waterproof. So you need to realize this can easily lead to you getting wet feet if you try to cross any streams in your boots or even get caught in the rain. The good news is these do dry out faster than what you would expect.
With this boot it has been noted by quite a few people the cut can be running a little bit smaller than what is expected. So you need to consider this when you are ordering your boots.
Since the boots are considered in between on the hard and soft scale the bottoms generally will wear out rather quickly. So you will need to purchase a replacement for the boot sooner than what you think.
Price Options
Well, I have to say I have been looking at the different websites that offer these boots and Amazon has some of the best pricing on the market. This is not a shock to me, but to some people it will be a shock. However, Amazon does tend to have a wide range of inventory and this often means they get the discounted prices for wholesale that only major retailers are able to get. So they tend to have some of the best prices on the market for the items they are selling.
Our Final Take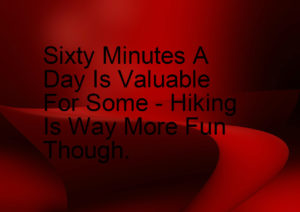 When you are exercising sixty minutes a day, you will be shocked at how long and boring those sixty minutes a day can feel. To prevent this from happening hiking is a great solution. If it is summer time, you will really enjoy these boots as they are light weight, do not cost much compared to the other boots on the market and in most cases can provide you with more enjoyment than doing the same exercise for sixty straight minutes. Our final take is if you are looking for a great boot that you can wear during the summer and not really be concerned about getting your feet wet, then you need to look no further than the Merrel Moab Ventilator boot.
[hor_bar id="370″ comfort="5″ durability="3.5″ tread="4.5″ overall_value="4.5″]