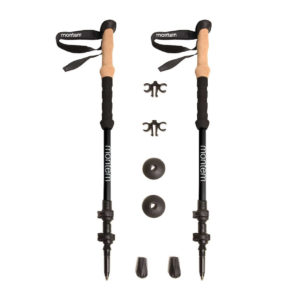 With our 5 best walking sticks for seniors the Montem Ultra Strong walking sticks was the fifth one on our list. Well, now it is time to explore the Montem walking stick in depth. This way you can find out if the trekking poles here are actually the ones that will suit your needs or if you should consider using a different walking pole for your next adventure. With our in-depth Montem Ultra Strong walking stick review it will make it easier for you to find out more about the stick.
Features Of The Montem Ultra Strong Walking Sticks
Easily adjustable quick locks.
Height is adjustable from 24 to 53 inches.
Uses 7075 aluminum, the same for aircrafts.
The poles weigh only 9.6 ounces each.
The poles have a padded strap to help keep your wrist and hands comfortable while hiking.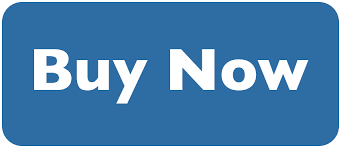 Why Does Montem Use Aircraft Grade Aluminum
The aircraft grade aluminum is a major plus as it is very lightweight. However, unlike what you get with something like an aluminum can is the fact that the aircraft grade tends to be quite a bit more durable. This added durability makes it easier for you to walk with the walking sticks and not have to be concerned with them breaking.
With the aircraft grade aluminum, though, you will find it is going to be very lightweight. As mentioned earlier this will help to a point, but the lighter weight makes it quite a bit easier for you to hike longer distances without fatigue issues.
What Does The Light Weight Give To Me
The lighter weight with any trekking poles reduces the fatigue factor. Now, as you can imagine as you are hiking with heavier poles your arms get tired faster. Well, the Montem trekking poles come in at just over 9.5 ounces which puts you at 19 ounces or just over a pound for both walking sticks.
Well, compared to some of the other walking sticks that I have used this is really light. Now, the lighter weight makes it easier for me to walk for a longer period of time and not have to be concerned about my arms getting tired while I am walking.
The Modern Flick Lock System Makes Adjustment And Locking A Breeze
Okay, I have seen a variety of locking systems before. Some of the systems are a twist lock, but the Montem walking sticks use the flip lock is one that is fairly easy to use. All you have to do to use these walking sticks is to flip the lock and adjust to your height and then lock it back.
One thing that I will warn you about with the flip lock systems is the fact that they can get jammed just like all the other locks. The difference is the flip locks tend to be very difficult to unlock if the lock does get jammed. Now, this does not mean this always happens, but in my experience this is what I have had happen before.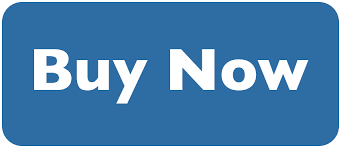 Higher Weight Limit Helps Hikers Of All Sizes
While I would like to think of myself as a skinny toothpick I know that is not true. Well, the good news is Montem knows we are not all skinny or Hollywood ideal body weight. With the ultra strong trekking poles the weight limit is 400 pounds.
I know for me 400 pounds is nowhere near my weight, but it is nice knowing there are walking sticks that can support that weight. I mean if you are backpacking and have your tent, backpack and gear chances are it is an extra 50 to 100 pounds. That means even your average person weighing in at 250 pounds could come in with gear at 300 to 350 pounds.
The Grip For The Montem Ultra Strong Walking Sticks Is Comfortable
Now, a common problem that I have found with the walking sticks is the grips tend to be uncomfortable. I know the majority of the walking sticks tend to have rubber grips and a small strap to be used on your wrist.
Well, the Montem Ultra Strong walking sticks tends to use more of the cork grip. The cork allows for a very comfortable grip and typically wicks away moisture. Now, one thing you do need to be aware of is when you store your walking poles cork tends to be a favorite for rodents if not properly protected.
What Features Are Included In The Walking Sticks
The tips that are on the walking sticks are made from the very durable tungsten that will make it easier for you to use the walking stick and not have to worry about them breaking. The accessories include the rubber tips, pole connectors, and even the mud baskets that can help out when you are experiencing different types of weather conditions.
What I Liked With The Montem Trekking Poles
So what did I like with these trekking poles? Well the main thing I like is the weight of the walking sticks. Yes, I know I love the durability but I also the weight. The lighter weight helps me avoid fatigue and stay on the trails longer.
Now, another aspect that I enjoyed with the Montem walking sticks is the fact that they are durable. Durability is important for a variety of reasons, but I really like the fact that the trekking poles will last for a longer period of time. Not to mention the walking poles tends to last when I am hiking and I do not have to be concerned about them snapping while hiking.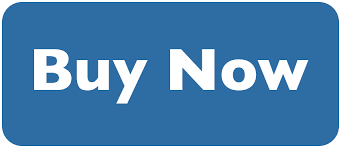 What I Did Not Care For With The Montem Walking Sticks
The flip lock system is definitely one aspect that I do not enjoy with the walking stick. I have to admit, it does make it easier for you to adjust the walking sticks, but as mentioned above if it gets jammed which I have had happen to me can make it impossible to unlock or adjust the height.
What Others Say About The Walking Sticks
One review on Amazon left by Jeepyj left this review saying, "set them up to correct height and haven't moved at all". This is a definite plus as some of the walking sticks that I have used in the past tend to collapse as soon as I am walking with them.
YouTube Video On Montem Ultra Strong Walking Sticks
My Final Thoughts On The Montem Ultra Strong Walking Sticks
If you are in the market for new walking sticks, then the Montem may be the best option for you. The Montem Ultra is a good walking stick and one that can stand quite a bit of weight. However, if you are looking for a walking stick with a lot of accessories then you may want to select a different one. If you want a basic walking stick then the Montem Ultra Strong Walking Sticks is a great option.