I know that a lot of you are most likely scratching your head as to why I am posting a portable heater article in the middle of July. I know that for a lot of people this may seem strange, but I found that it is best to get the gear well before I need it to get up to speed on how the camping equipment works and what additional items I would need. That is why I decided to look at the camping heaters and do a review of some of the heaters. In this review it will be a review of Mr. Heater Portable Buddy Propane Heater.
Features Of Mr. Heater Buddy Propane Heater
Has a 4,000 or 9,000 BTU per hour setting.
Tip over safety system.
Last anywhere from 3-6 hours on a one pound propane cylinder or 48-110 hours with a 20 pound tank.
Heats up to 225 square feet.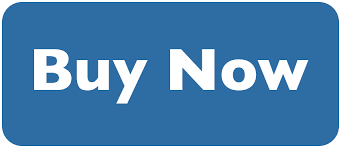 What Do I Enjoy With The Portable Heater
CSA Certified In The U.S. For Indoor Or Outdoor Use
Using a portable heater is not the safest thing to do indoors. Think about the little space heaters that you may have used quite a bit when you were growing up. Yes, they were warm, but they tended to use quite a bit of kerosene and often would put out quite a bit of Carbon Monoxide. Well, this heater has the proper certifications to be used indoors and outdoors. The key thing that helps out is the heater has a sensor that will shut off if the oxygen levels start to get too low.
Wire Guard Is High Temperature
The wire guard that is on the front of the heater to protect you from accidentally putting something on the heater, but also to protect people from touching the burners is high temperature rated. That means you do not have to be concerned about the guard melting on you or even worry about the guard getting way to hot that it takes all day for it to cool down. This does not mean that it will not stay cool, but it does help to keep your heater from getting items put on it accidentally or having items get on the burner directly.
Built-in Piezo Igniter
The igniter is a great feature and definitely one that I like. It makes it quite a bit easier for me to light the heater, but also know it will light. Now, the downside is these can wear out and need replaced. However, before this does wear out the igniter makes it quite a bit easier for you or me to light the heater and know it will be easy to light.
Porcelain Coated Reflector
When you look at some of the heaters, you may find that the heaters do not have any type of reflector or they have a reflector that does not work that well. The porcelain coated reflector here is one that does not really absorb all the heat like you would expect with some of the heaters, but it also helps to deflect the heat out to where you want it to be going, instead of being stuck inside of the heater.
Swivel Fuel Connection Makes Tank Changes Easy
Face it the fuel tanks you use are going to run out of fuel. When they do run out nothing is worse than trying to figure out how to change the tank. This is when you should know the Mr. Heater Buddy Propane heater does have a swivel connection. The swivel connection makes it easier for you to change out your tanks and not have to be concerned about trying to figure out how to get the tank disconnected or even the other issue of trying to reconnect the new tank.
What I Did Not Care For
Depending On Setting Can Go Through Propane Quickly
This is definitely a major negative that I consider to be a major downer with the heater and that is the fact it tends to go through the propane really quickly. Yes, I know that it should not really be that big of a concern as the 1 pound tanks are not that big, but it definitely is a major issue if you are using this for an emergency heat source and it runs through all of your propane right away leaving you cold.
What Others Are Saying About Mr. Heater Buddy Heater
A review on Walmart, by as the reviewer states a female senior citizen, by the name of landsailor says this. "It's small enough and light enough to be used by me". When you see her entire review you notice the senior citizen portion, but also the fact that she is talking about using the portable heater at outside events as a volunteer.
Now, Bob1943 who posted a review on Cabelas has this to say about the heater."This units goes through a small bottle very quickly". Well, that review definitely brings up one of the points that I mentioned that I did not care for and that was the fact that this is one heater that can really burn through the propane rather quickly.
My Final Thoughts On Mr. Heater Buddy Propane Heater
Heating your campsite or even knocking the chill off in the air in your deer stand is a major plus. However, with all the different options on the market it can be nearly impossible for you to find the right heater. That is why I decided to look at some of the heaters, yes in the middle of July, to see which heater works best. Well, that is when I found Mr. Heater Buddy propane heater, which is an older brand name, but also a great heater. Once I reviewed this heater I found that overall it is not that bad of a heater and works great, but it can burn through the smaller canisters really quick. So I have to say the Mr. Heater Buddy Propane Heater is definitely a good option if you do not mind changing out the propane tanks, smaller ones, on a regular basis.