Exploring the Best River Campsites in Ohio
Mohican River Campgrounds
Let's start our journey with the picturesque Mohican River. It's a haven for canoeing, tubing, and kayaking enthusiasts. Spend the night in a cozy cabin or pitch your tent by the water's edge.
Great Miami Riverway
Next up is the historic Great Miami Riverway. With charming towns, scenic parks, and miles of bike trails, it's perfect for a weekend getaway.
Little Miami River Wilderness Area
For a dose of pure tranquility, head to the Little Miami River Wilderness Area. Prepare to be captivated by breathtaking views, amazing wildlife, and unforgettable memories!
Scioto River Watershed
The tranquil Scioto River Watershed offers a variety of scenic spots to set up camp and explore the beauty of its surroundings. Bonus: plenty of bird-watching opportunities!
Shawnee State Park on The Ohio River
If you're craving for adventure, give the Shawnee State Park a try. This gem features fishing, hiking, and gorgeous sunsets, all along the mighty Ohio River.
Maumee River and its Tributaries
Finally, the historic Maumee River and its tributaries are a must-visit. From paddling adventures to wildlife sightings, your river camping trip will surely be one for the books!
Preparing for Your River Camping Adventure
Essential Camping Gear
When embarking on a river camping trip in Ohio, it's crucial to pack some essentials. Remember to bring along a tent, sleeping bags, camp stove, and of course, your lifejacket.
Weather Considerations
Keep an eye on the local weather forecast, and be prepared for sudden changes. Pack rain gear and extra layers, as temperatures can drop quickly near the water.
Permits and Fees
Before setting off, look into any permits or fees required for your trip. Some campgrounds may require reservations or fees for camping, so do your homework beforehand.
Safety Measures for Ohio River Camping
Always prioritize safety – inform someone of your itinerary, carry a map and a compass, and make sure you're up to date on local guidelines for fire and water safety.
Follow Leave No Trace Principles
Lastly, let's not forget the Leave No Trace Principles. Make sure to pack out your trash, respect the environment, and leave your campsite as pristine as you found it. With these tips in mind, gear up and enjoy your Ohio River camping adventure!
Activities to Enjoy Along Ohio's Rivers
Canoeing and Kayaking
When camping along Ohio's rivers, we can't miss out on canoeing and kayaking. These activities offer a great way to explore the waterways, take in the beautiful scenery, and get up close to animal habitats.
Fishing Opportunities
Fishing is a favorite pastime for many campers, and Ohio's rivers provide countless opportunities to catch fish like smallmouth bass, catfish, and even the elusive muskie!
Hiking Trails Near the Rivers
Trails along the rivers in Ohio make for beautiful hikes. We can enjoy diverse landscapes, abundant wildlife, and even stumble upon hidden waterfalls.
Biking Along the Riverways
Grab our bikes and cycle along the riverbanks! Biking trails offer a fantastic way to explore the rivers in Ohio while enjoying the great outdoors.
Bird Watching and Wildlife
Last but not least, birdwatching and observing local wildlife are highlights of any river camping experience. We can spot special species like the bald eagle, otters, and white-tailed deer along the riverbanks. Keep those binoculars handy!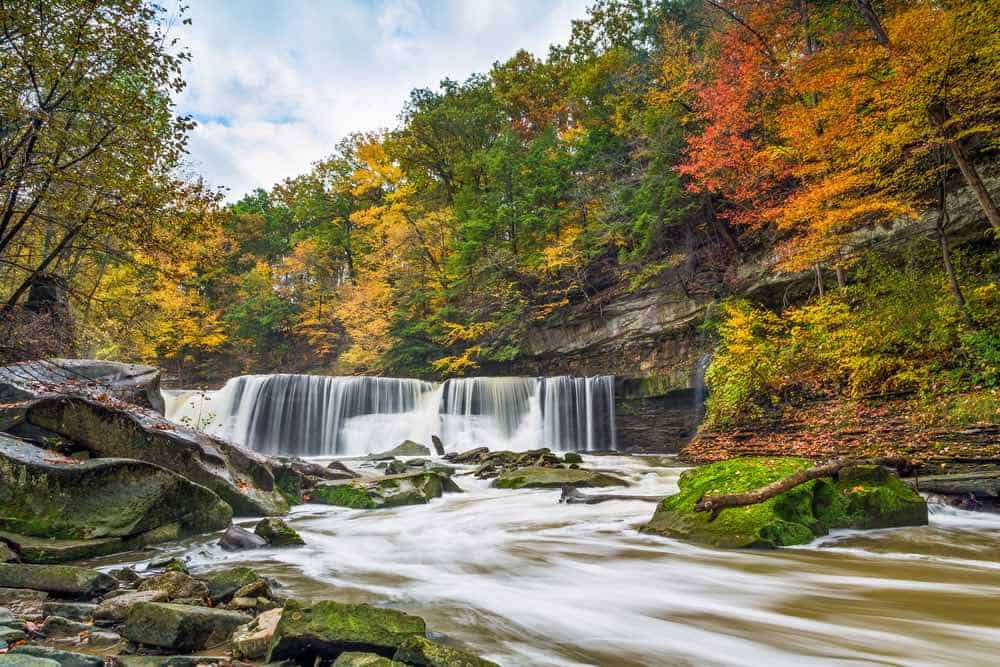 Tips for First-Time River Campers in Ohio
Familiarize with Your Camping Equipment
Before hitting the great outdoors, make sure you know how to use your gear. Practice pitching your tent, using your stove, and packing everything up.
Choose Your Campsite Wisely
Location, location, location! Check if you're within easy walking distance to water's edge for cooking and cleaning. Make sure you're not too close to avoid flooding during rain.
Keep an Eye Out for Weather Updates
Always be aware of upcoming weather conditions to avoid any unpleasant surprises while camping. Pack according to the forecast.
Respect Other Campers and Nature
Keep noise levels low, and always clean up your site, leaving no trace behind. Remember that you're sharing the space with wildlife and other campers.
Bring the Right Clothes
Pack clothing suitable for different weather conditions – from warm, sunny days to chilly, rainy nights. Layers are your best friend.
Ohio's Hidden River Camping Gems
Wildcat Hollow near Hocking River
Who doesn't love a good escape into nature? Well, you're in luck! Wildcat Hollow offers some of the best river camping around, so grab your tent, and let's go.
John Bryan State Park along Little Miami River
Say hello to Little Miami River's most beautiful riverside campground! From kayaking to hiking, you'll never run out of things to do at John Bryan State Park.
Caesar Creek State Park
Ah, Caesar Creek, where the water's as clear as day. Dive into some great fishing, boating or swimming opportunities at this stunning park.
Zaleski State Forest and Raccoon Creek
Raccoon Creek, we adore you! Getting lost in Zaleski State Forest's pristine beauty is an experience we'll never forget.
Edge of Appalachia Nature Preserve
Appalachia's hidden treasure, tucked away for all river enthusiasts, awaits you. What are you waiting for? Let's hit the trails!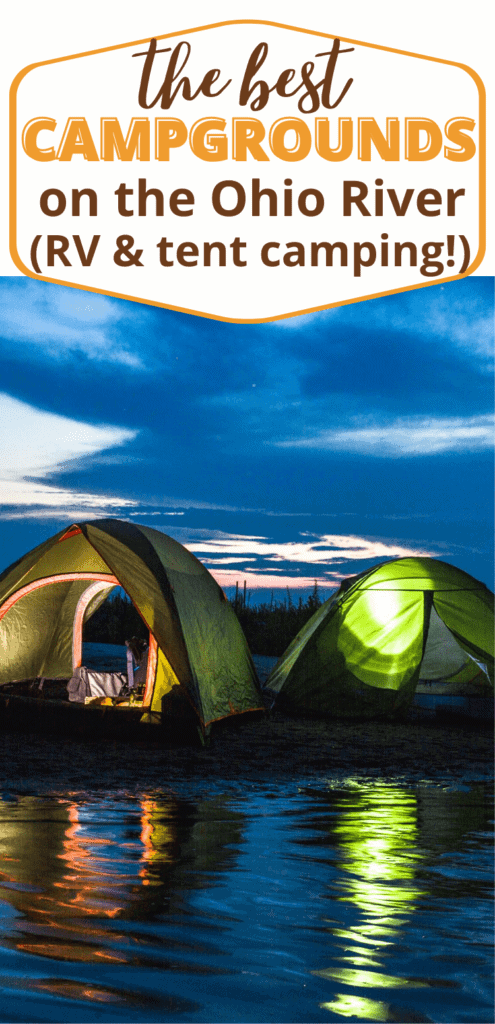 Frequently Asked Questions about River Camping in Ohio
Do I need a permit for overnight river camping in Ohio?
Nah, generally, overnight river camping on public lands in Ohio doesn't require a permit. Just make sure you're setting up at a designated campsite.
Is it safe to drink river water while camping?
Hold on there, partner. Drinking untreated river water is a no-go. Always treat or filter water before drinking, or better yet, bring plenty of H2O with you.
What wildlife should I be aware of while camping?
Remember, you're visiting their home! Ohio's rivers are home to critters like raccoons, skunks, deer, and even snakes. Give 'em space and respect.
Can I bring my pets to Ohio's river campsites?
Pets are usually welcome, but always double-check the specific campground rules, okay? And don't forget to keep Fido on a leash!
What are the best times of the year to go river camping in Ohio?
Well, that's up to you! Spring and fall offer milder weather, while summer can be hot and humid. Just be aware of potential rain and flooding!