Camping offers a way to connect with nature in a profound way. However, the quality of your camping experience can be largely determined by the type of tent you use. Enter the Big Agnes Bunk House 8 Tent, a feature-packed tent designed to offer a cozy, comfortable, and safe shelter in the great outdoors. From its generous space offering to its impressive design and functionality, this tent stands out in a crowded field.
Table of Contents
Design and Quality
Exceptional Design
From first glance, the Big Agnes Bunk House 8 Tent stands out with its high-volume architecture, offering ample room for up to 8 people and their gear. It strikes a balance between durability and functionality, with an excellent height clearance of 82 inches, allowing most people to stand tall and move comfortably inside the tent.
Quality Craftsmanship
The tent's materials echo its dedication to quality. The fly and floor are made of polyester with a 1500mm waterproof polyurethane coating, providing protection from the elements. The tent body blends polyester and nylon mesh, ensuring adequate ventilation while keeping insects at bay. Coupled with the lightweight aluminum pole set, the tent manages to offer robustness without compromising on weight.
In-depth Analysis of Key Features
Accommodates Diverse Group Sizes
One of the tent's main selling points is its versatility in terms of capacity. The tent can comfortably house a family of four, as one verified user noted, but it is also spacious enough to accommodate a group of eight. Moreover, the optional drop-in wall can be used to create two separate rooms, enhancing privacy.
Focus on Ventilation
Big Agnes has put significant emphasis on ventilation with this tent, as demonstrated by the full mesh ceiling. This design allows for maximum airflow, aids moisture management, and provides a fantastic view of the sky on clear nights.
Enhanced Convenience
Convenience is another area where this tent excels. With two large doors equipped with dual-closure windows, accessing the tent is a breeze. The Quick Stash door keeper on the tent body doors enables easy egress by stowing doors out of the way. Additionally, the tent comes ready to pitch with pre-cut guylines and tensioners attached to the fly, simplifying the setup process.
Shelter Mode
The Shelter Mode setup option adds to the tent's versatility, transforming it into a large, open shelter using the fly, poles, and footprint. This function can be particularly useful in social camping scenarios where an open communal area may be needed.
Comparison With Similar Products
In the world of large capacity camping tents, there's quite a bit of competition, but the Big Agnes Bunk House 8 Tent manages to stand out. Many competing tents often compromise on height clearance or ease of setup, but the Bunk House 8 offers both. While some tents might have a similar capacity, they often lack the Bunk House 8's versatility, particularly the option to partition the tent into two rooms or transform it into an open shelter.
Pros and Cons
High-volume architecture provides ample space.

The option to create two separate rooms enhances privacy.

Full mesh ceiling offers excellent ventilation.

Quick setup process thanks to pre-cut guylines and tensioners.

Versatile design with Shelter Mode.
At over 20 pounds, it's a bit heavy for backpacking.

The tent's large footprint requires a sizable campsite.

Footprint is sold separately, adding to the overall cost.
User Experiences and Testimonials
Genuine user experiences confirm the Big Agnes Bunk House 8 Tent's reputation for being a sturdy and comfortable outdoor shelter. Several users praised the tent's ease of setup, even in unfavorable weather conditions. One reviewer shared their experience of setting up the tent in the midst of a storm, commending the tent's resilience and protection.
Another user highlighted the convenience of the tent's large vestibules, which provided ample storage space and even room for a camp toilet. They also appreciated the addition of the 'welcome mat,' noting how it kept their shoes dry and ready to use.
Comfort and space were recurring themes in users' experiences. Many praised the tent's spaciousness, including a family of four and another user who comfortably fit a queen-sized air mattress and camping supplies. The tent's impressive height clearance was also a hit among users, as it made moving around the tent a breeze.
However, not all reviews were glowing. A few users felt that the tent's declared 4-person capacity was optimistic, with one expressing disappointment at the tent's inability to comfortably fit two adults and two children. It's important to remember that 'person' capacity in tents often does not account for gear storage, so potential buyers should consider their space needs carefully.
In general, it seems that users with a high need for space, comfort, and sturdiness found the Big Agnes Bunk House 8 Tent to meet their requirements admirably.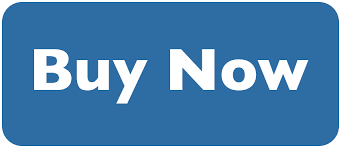 Tips and Tricks
To make the most out of your Big Agnes Bunk House 8 Tent, here are a few tips and tricks:
Take advantage of the color-coded webbing and buckles: This feature aids in the setup process, ensuring you pitch the tent correctly and efficiently.
Use the Shelter Mode when appropriate: This open-concept setup can be a fantastic option for day use, communal activities, or when you're camping in particularly scenic areas.
Consider purchasing the footprint: While it's sold separately, the footprint can help extend the life of your tent floor by protecting it from abrasion and excess water.
Make full use of the interior pockets: With 20 interior pockets available, you have ample storage options for your belongings, keeping the interior space tidy and organized.
FAQ
Is the Big Agnes Bunk House 8 Tent suitable for backpacking?
Given its weight of over 20 pounds, this tent might be too heavy for traditional backpacking. However, it's ideal for car camping or basecamp scenarios where weight isn't a significant concern.
Can you fit a queen-sized air mattress inside?
Yes, a queen-sized air mattress can fit comfortably inside the Big Agnes Bunk House 8 Tent, as confirmed by a verified user.
Does the tent include a footprint?
No, the footprint for the Big Agnes Bunk House 8 Tent is sold separately.
How easy is it to set up this tent?
Users have found the tent setup to be quite straightforward, aided by features like color-coded webbing and buckles and pre-cut guylines and tensioners.
Conclusion
The Big Agnes Bunk House 8 Tent combines functionality, space, and durability to deliver a truly impressive camping shelter. Its high-volume architecture, versatile design, and focus on ventilation make it an excellent choice for group camping trips. Despite some drawbacks, such as the tent's weight and the separate footprint, the overall package is of exceptional value.
Whether you're a family of four seeking comfort in the outdoors or a group of adventure-seeking friends, the Big Agnes Bunk House 8 Tent is a reliable option that should be on your radar. Despite the few negative comments, the overwhelming majority of users testify to the tent's quality, resilience, and comfortable living space, asserting that it stands up to its promise of being a camping tent that is the envy of the campground.
While it may not be the perfect fit for backpackers due to its size and weight, it proves itself a worthy investment for those who prioritize roominess, stability, and convenience in their camping experience. The tent's full-coverage rainfly, high head clearance, and ample storage options are standout features that are consistently praised by users.
Moreover, the option to convert the tent into Shelter Mode provides flexibility for different camping scenarios, extending its use beyond just a sleeping space. Users have expressed appreciation for this feature, which can transform the tent into a communal hub during the day, allowing you to enjoy the outdoor views while still being sheltered.
It's also worth noting the commendable customer service of Big Agnes. As a well-established outdoor brand, they're known for their commitment to customer satisfaction, and several users shared positive experiences with their service.
To conclude, the Big Agnes Bunk House 8 Tent is an outstanding choice for those who love comfort, space, and versatility in their outdoor adventures. Whether you're planning a family camping trip or setting up a base camp for a group expedition, this tent is worth considering. Its combination of design ingenuity, high-quality materials, and user-friendly features offers a camping experience that is a cut above the rest.