Buying the best walking sticks for seniors has been a challenge. With that being the case, clicking the link can allow you to find the 5 best walking sticks for seniors and now we are going to cover one of those walking sticks on their own and in-depth. I know I do plan on covering all of the different walking sticks on the market, but I am starting off with what I felt was one of the best walking sticks for seniors and adults alike. With that being said, we are now going to start our review of TheFitLife Nordic Walking Sticks review to provide you, our reader, with more information on this highly rated walking stick.
Features Of TheFitLife Nordic Walking Sticks
· Shock absorbing poles
· Extra long EVA foam handles
· Uses aviation grade aluminum
· Extendable from 26 inches to 53 inches.
· Uses the quick lock system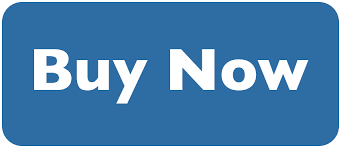 What Is Aviation Aluminum
I have to admit that I knew that the aviation industry used a different grade of aluminum which is definitely up to a higher standard and takes multiple variables into account. Now, the one thing that I did find is the strength of the aviation aluminum that is used in the Nordic walking sticks. In addition to the strength that is needed for the aluminum it also has to be lightweight, I mean can you really see an airplane taking off if it was really heavy on the frame and skin? Most likely not and if you did see that the chances of the airplane staying in the air would be quite a bit lower.
Value Of Anti Shock In TheFitLife Nordic Poles
When it comes to walking sticks I have used all types that are on the market. I have used some that are solid wood walking sticks and some that are like TheFitLife Nordic Poles I am reviewing here. With the solid wood sticks you end up getting the shock transferred all the way up the pole when you are hiking and using the pole. The constant shock will eventually wear your arm out and also make it difficult for anyone over time.
The anti shock which is found in these hiking sticks means you do not get the solid jam down that you may have come to expect. The anti shock system acts somewhat like the springs and shocks in your car. You know that you are going over bumps or slamming down hard on the ground, but instead of feeling the full brunt of the shock it tends to be a little bit easier to handle. This means you can walk a longer distance without having to worry about your arms getting worn out from the constant shock.
How Do You Hold Onto The Nordic Walking Stick
Well, I have to say my hiking sticks that I have used in the past did not have a true handle for the most part or a strap. With this hiking stick it has a rubber handle that you can hold onto. However, if your hand slips down off of the rubber grip it does have foam padding that can help keep your hands off of the metal and comfortable.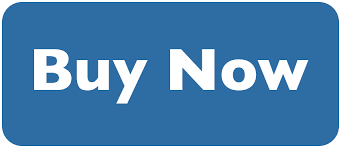 In addition to the comfortable padding on the shaft and the rubber handle it will be quite a bit easier to hold onto the trekking pole by using the polyester strap. I found the strap to be a nice addition, but at the same time it is more along the lines of the straps that you would find on a lot of items and slips over your wrist. This makes it easier for you to hold onto the walking sticks and keep them close to you when you are walking or just want to let go of the walking sticks to get a drink of water.
What Difference Does An Adjustable Hiking Stick Make
Looking at some of the walking sticks that I have used before they were the same height no matter what I did. Well, that is nice to a point as it means the walking stick will not collapse when I am walking. At the same time, though, it also meant that I had to make sure the hiking stick was adjusted right and comfortable before I bought it.
With the adjustable height that is found like that on TheFitLife Nordic Walking Stick it allows me to buy a single item and know that I can move it to the height I need it to be. This allows me to find a comfortable height for the walking stick and then lock it in place. Once it is locked in place, for the most part, it is very difficult to get the walking stick to collapse.
Quick Locking System Is Easy To Use With This Hiking Stick
If I did find any fault with the walking stick here it is the locking system. Yes, it is quick and easy to use for the locking of the walking sticks. However, I found that overtime the locking system here which is along the lines of a twist and lock it will wear out. Does this mean that I think the system will wear out the first couple of times you use it? No, that is not what I mean, but I know from my experience with similar locking systems when helping people with it for canes it can wear out over time, but most of the time it was after years of daily use.
Picking Out The Right Walking Stick Tip
A great feature that I do enjoy with this walking stick compared to some of them that are on the market is the fact this one has several different tips for you to pick from. That does present another issue and that is which one of the tips should you be using? Well, the easiest way to answer that is by looking at the weather.
If it is snowing then the snow tips would be the obvious choice, but it would matter if you use the small or the large basket. Regular walking, then the normal rubber tips would do fine. However, for icy conditions or a hiking trail that has a lot of wet leaves then you may have to consider a different tip or one that you know from previous experience that would work great for going on the trails.
What Is Included With TheFitLife Nordic Walking Stick
· 1 pair of trekking poles
· 1 pair of small and large snow baskets
· 2 pair of rubber tips
· 1 pair of holders
· 1 pair of walking tips
· 1 carrying bag
My Final Thoughts On TheFitLife Nordic Walking Stick
I know from experience the value that a good walking stick can give you when you are hiking. Now, with all the different walking sticks on the market I did a little bit of research and found TheFItLife Nordic Walking sticks. Overall, I have to say this is one that is like most that you would find for a decent price and good quality. At the same time, though, TheFItLife Nordic walking stick is one that can help you in multiple weather conditions and is light enough you can take on longer walking treks or if you are older use on a hike and not worry about the weight wearing you out. No matter what if you are looking for a lightweight, but sturdy walking stick my conclusion is TheFitLife Nordic Walking Stick is a good option for the money.