Camping is a great way to reconnect with nature, but when you are in nature or at the campsite one thing that you need to do is find a way to relax and enjoy yourself. One of those ways that you can relax and enjoy your camping trip even more is by bringing along your hammock. However, did you know, I know that I did not, about the National Hammock Day? Well, I know that so many items, things, and people have their own national day that it is very difficult to find what days are really important and for some of us National Hammock Day is it and if you are camping it should be! So how can you go out and celebrate National Hammock Day?
Buying A New Hammock
Now, this may not be needed if you already have purchased hammock or have an older one that still works. However, what better way to spend a national day celebrating an item than getting a new one of the item! So I have to say look over your old hammock and figure out if it has all that you want and if the ropes are starting to get worn out. Remember when you are swinging back and forth in the hammock the ropes do have a tendency to get worn out and nothing is worse than getting dumped out of your hammock when swinging because the rope snaps. So one of the best ways to enjoy National Hammock Day would be go out and buy a new hammock.
Spend The Afternoon Swinging Away
This is another great way to enjoy National Hammock Day and that is to get the hammock strung up between a couple of trees and enjoy it. I mean, who can really argue this point as the hammock is meant to help you relax and enjoy your day. So one of the best things that you can do to celebrate the day is go out and just sit down in the hammock and start to swing back and forth.
Now, what can make the day better is if you are close enough and safe enough to go fishing while you are swinging in your hammock. Just make sure you have enough line to avoid jerking your bobber out of the water. So that would be a great way to top off your day if you are able to do that and just relax and enjoy all that nature has to offer for you.
Family Hammock Adventures On National Hammock Day
The family hammock adventures could be a great idea if your hammock is large enough to hold everyone, some are larger and can do that, but also if you have enough trees to string up multiple hammocks. When you do this it allows you to enjoy the day with your entire family and know that you can have a great time, but also makes it easier for you to relax as a family. So make sure you check out the chance to enjoy the day with your family and possibly sit in a hammock as a family and enjoy the day. Now, one thing that I do recommend is if you are going to have a family hammock day is to put all the electronic devices down. Then you can really enjoy the day with your family without having to hear TikTok videos playing, Instagram, or hear your kids camera snapping off picture after picture as they are taking pictures of their feet.
National Hammock Day falls on July 22nd this year, like it does on almost every year. However, if you are like me this is one of those national days that you actually pay attention to and celebrate. This made me think, how can others go out and celebrate this great day as well! That is why I decided to share some of the best ideas that you can use to help you celebrate the day and know you finally got the chance to partake in one of the national days for something, in this case, the National Hammock Day.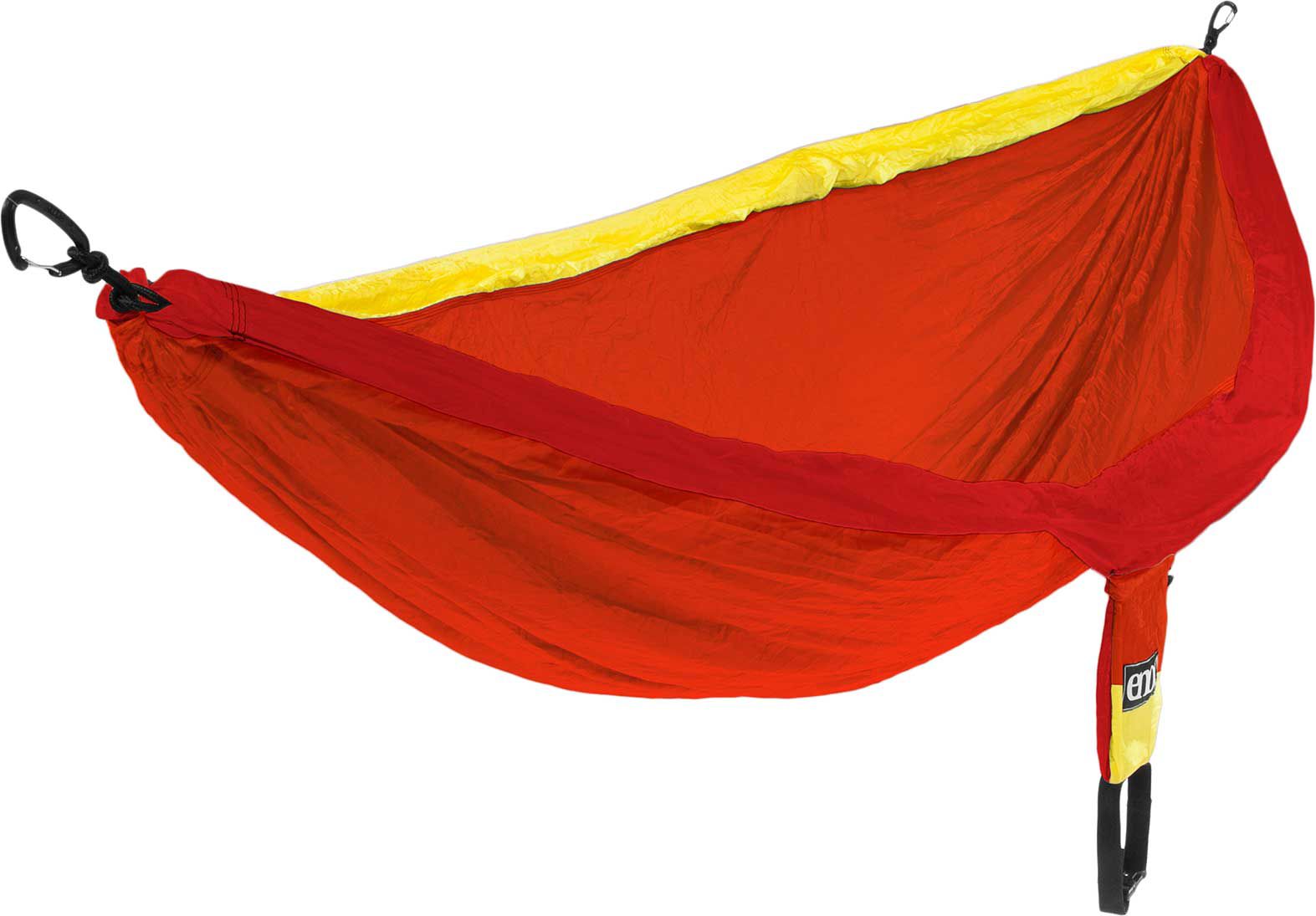 Sneak away and unwind beneath the trees in the ENO® DoubleNest Hammock. This outdoor hammock offers unparalleled relaxation for one but is roomy enough for two. Easily fold it up into the compression stuff sack for storage or transport. Made of breathable and quick-drying nylon, the DoubleNest Hammock is comfortable and strong enough to hold 400 lbs. Set it up anywhere in the great outdoors with the aluminum wiregate carabiners. FEATURES: DoubleNest Hammock Perfect for lounging in your backyard or at the campsite Ideal for car camping and backpacking Offers complete relaxation for 1 to 2 people Heavy-duty triple stitched seams Breathable, quick drying nylon Durable aluminum wiregate carabiners Attached compression stuff sack for storage and packing Atlas hammock straps are sold separately SPECS: Weight Capacity: 400 lbs. Hammock Weight: 19 oz. Material: 70-Denier High Tenacity Nylon Taffeta Folded Dimensions: 5" L x 5" W Unfolded Dimensions: 9'4" L x 6'2"