The Grizzly 2 Person Sleeping Bag
Double sleeping bags are a great item to have for camping as a couple. However, most of the sleeping bags that are on the market are singles or are very expensive. Since the double sleeping bags are so expensive, you need to make sure you know about each of the features the double sleeping bags offer you. I know when I was researching this topic, I was simply overwhelmed by how many different bags were available. This is when I started to do the reviews of these bags and here is the Black Pine Grizzly 2 person rip stop sleeping bag review.
Features Of The Grizzly 2 Person Rip Stop Sleeping Bag
Plush flannel lined
Rip stop shell
Very warm sleeping bag
Lighter weight compared to quite a few bags in this class
Buy The Grizzly Rip Stop Sleeping Bag
How Is It Used
The obvious answer is this is used just like any of the other sleeping bags you buy. However, this sleeping bag is a double sleeping bag which is a nice feature. With this sleeping bag, you will take and have it used, but this is different because it is a double sleeping bag. This bag is going to have a double zipper, which means you have a zipper on either side of the bag. So you will be able to get in and out of the bag easily, without disturbing the other person.
The key thing is with any sleeping bag is to make sure you have it on flat ground that does not have any type of stones under them. If their are stones under the sleeping bag, then you have a chance of the sleeping bag being uncomfortable no matter what bag you have. Something else you will notice is you will want to make sure you zip this bag up properly or you could end up with an air leak on the side of the sleeping bag and this could easily lead to you getting cold in the middle of the night.
Size Is Massive
When you are sleeping in a sleeping bag, you will find that you are going to seem like you are constantly battling for space in the sleeping bag. However, with this sleeping bag, since it is a double you will find it has plenty of space for you to use. So you do not have to be concerned about not having enough space to sleep in, but also do not have to worry about feeling cramped in the sleeping bag.
A great feature with this sleeping bag for the size option is the fact it maintains its width the entire length. Some sleeping bags, as you get closer to the foot gets narrow. With this model of a sleeping bag, it keeps the same width the entire length, which makes it easier for you to get comfortable in the sleeping bag.
Purchase Your Own 2 Person Sleeping Bag
Extra Large Draft Tubes Around Zippers
The zipper region is often a troublesome area with a sleeping bag. This region of the sleeping bag generally leads to the sleeping bag having drafts, which is why you get cold when sleeping in a tent or camper. However, Grizzly thought of this problem and decided that you deserved better than freezing in the middle of the night. So they took and made it to where this sleeping bag has the draft tube to go around the zipper. This way you do not have the draft issues anymore and can actually sleep all night in your sleeping bag.
Warming Factors
In addition to the draft tubes, you will find this sleeping bag also offers a couple of different warmth factors for you to enjoy. These factors are not well documented on Amazon, but at the manufacturers page you will notice they are documented and talked about. Here is a short list of the factors that are used to help keep you warm when you are using this sleeping bag.
Big chest baffles, which will help to keep the heat escaping from your body through the bag. While this may seem like it is a little odd to be talking about this now, you need to realize a common place for all the heat to escape your body is through the top part of the bag, which is why you get cold their. However, this bag uses a baffle, which is going to help you keep the heat you have inside of your sleeping bag and allow the colder air to escape, instead of your warm body heat.
Super sized attached hood is something else that helps you retain the heat in your sleeping bag. While you may not have thought about this before, you need to realize that sleeping in cold weather outside with nothing on your head is not only dangerous, but also a great way to lose all of your heat. The makers of the Grizzly bag address this issue as well by putting on an attached hood for the sleeping bag. So you can easily put this on top of your head and know you will stay warm, even if the cold temperatures outside drop low.
Stay Warm Buy The Grizzly Sleeping Bag
Flannel Lining
Nothing is worse than to bed at night and having the fake plastic feel next to your skin from where an item is made from artificial materials. With this sleeping bag, you will find it has a flannel lining, which means you can easily sit down at night and slide your way down into the sleeping bag and know you will be comfortable because of what you are sleeping in each time.
Carry Bag
So far in all of our reviews only one sleeping bag has not had a carrying bag or stuff sack. So you want to consider this as a factor. However, this is similar for the sleeping bag like the Teton that we reviewed earlier. This sleeping bag uses a compression bag. So you will be able to know this sleeping bag is going to be compressed back down to a smaller size, which makes it a little bit easier for you to carry. Note, I said carry and not hike with because even when compressed down users have commented that the bag is every bit of 51 inches diameter.
Materials Used
With the sleeping bag materials which we started to touch on before, was the flannel lining. However, you will find this is just the start of the materials. With this being the inner lining that you sleep on, you may start to ask what type of material is used inside of the sleeping bag to help keep me warm. This is a very valid question and one which I would have to answer.
The outer portion of the Grizzly 2 person sleeping bag is made from rip stop material that is polyester. So you do not have to be concerned about the bag getting torn on you. However, you also do not have to be worried about the bag that you are using tearing apart on you easily.
Insulation in this sleeping bag, which is included in between the two layer construction is micro fiber in nature. This microfiber insulation helps to ensure that you stay warm in the middle of the night. However, it is also helping to keep the weight of the sleeping bag down to guarantee you can have a great time camping, rather than having to go in for surgery from a hernia.
Climate Rating
The manufacturer and Amazon both agree on the climate rating of this bag. Both of the companies are saying the sleeping bag is good all the way down to a zero degree rating, which is a good thing. However, you will find this interesting, unlike some of the other bags that we have discussed so far this bag actually has users who are talking about how comfortable they were when they had to camp in this bag and the temperatures got down into the single digits.
Get Your Own Large Sleeping Bag
Dimensions
Length – 90 inches
Width – 65 inches
Weight – 12.5 pounds
Pros
Climate rating down to 0
Extremely large size
Comfort that you can find with the flannel lining
Lightweight compared to some of the sleeping bag
Machine washable
Warmth that seems to be unmatched
Cons
Cannot be used for backpacking
When in the storage sack, it still takes up a lot of room
Price Options For The Grizzly 2 Person Sleeping Bag
I know I mentioned earlier looking at the manufacturer page, which is something I did. I know that by looking at this, I found that Walmart has one of the lowest costing prices. In fact, Walmart seems to have a price that is even lower than the manufacturer. You just have to make sure you check out the lowest price today.
What Others Are Saying
Okay, now you know what I think about this sleeping bag, but you may start to ask yourself what are other people saying about this sleeping bag. I know for me, I always turn to Amazon and read the comments on what people say. The general consensus from what i read in reading over 60 reviews is the bag is extremely large and warm. So you will notice that with over 60 reviews stating the same information, it is going to be something you will notice as a plus for you as well.
My Final Thoughts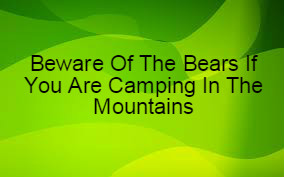 Okay, now in each of the reviews that I have done so far, I have started to leave you with my final thoughts on the product. This one is no different and I will tell you that this is going to be something that I want to do. My final verdict is this is going to probably land as one of our top two double sleeping bags. Now, this may come as a shock and it is not because of the sleeping bag being cheap because this is far from the truth.
The Grizzly 2 person sleeping bag will be one of the best sleeping bags. Now you may not have thought about this before, but with this sleeping bag it allows you to have a multiple season sleeping bag. This multiple season sleeping bag, means you can go camping pretty much anytime in the year. Either way, the price of this sleeping bag combined with how often you can use it make this one of the best purchases you can make.
Quickly Buy Your Own Black Pine Grizzly 2 Person Rip Stop Sleeping Bag