Okay, continuing in our individual reviews of the various walking sticks that landed on our 5 best walking sticks for seniors, which actually can be used by anyone, we are covering the York Nordic Folding Walking Poles in our review today. Now, please note that when we first looked at these poles and before doing our in depth review here the York Nordic was widely available, but when we were looking this time it seems to have come out that the location to purchase the York Nordic brand is a little bit more limited than what we found at first.
Features Of The York Nordic Folding Walking Poles
Poles are made from aircraft grade 7075 aluminum.
The poles are a 3 piece collapsible pole.
Weight is coming in at only 9 ounces per pole.
Comes with a limited number of accessories to use.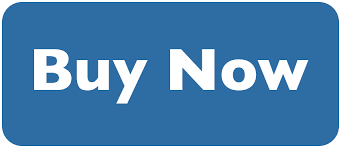 How Does The 7075 Aluminum Differ From Carbon Fiber
I know that I have talked before about walking sticks or trekking poles before quite a bit and for a lot of the poles they tend to be made from carbon fiber. So a key question is how does the carbon fiber poles vary from those of the aircraft grade aluminum. Well, that is what I am going to explain here as the York Nordic relies on the aluminum.
The aircraft grade aluminum is a lightweight grade of aluminum materials that are used for airplanes. This tends to lead to the lighter weight of an aluminum pole to be used, but one that does not sacrifice the durability you need. At the same time, though, remember this is aluminum and it is an aluminum that can cause you some problems if you are not careful since aluminum is not as durable as steel.
Carbon fiber is made from different materials but is designed to be super light weight. The material here tends to be durable as well. Now, the downside is the carbon fiber walking sticks tend to be more of a straight stick that does not collapse down for storage or break down into individual pieces that you can find here with the York Nordic.
York Nordic Poles Collapse Into Three Pieces
With most of the trekking poles that we have been talking about before, you basically had a metal pole that you adjust the height up or down with. While that is the case here, you may notice that it is going to break down into three different parts. This makes it easier for you to store the walking poles when you do not need to be using them.
Now, it is important to note that the basic one of the York Nordic folding walking poles that you find tend to be meant for adults. This is from the fact that the poles will adjust from height of 42.5 inches to 53 inches which tends to be for average height adults. Now, the good news is you can find the poles meant for people who are shorter, but also you can find that the poles are going to collapse down quite nicely to store in the bag.
Well, that brings me up to the next point on the folding aspect of the poles. That is the fact that the walking poles do have a smaller size that is available as well. This can help people that are not at the proper height for the walking sticks that I have linked to in the article with the buy now button.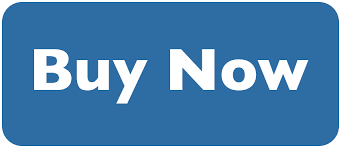 Variety Of Grips To Pick From
Not all the terrain you encounter will b the same. In fact, you may find some of the terrain will be nice and smooth, like a road surface and other terrains is snowy and hard going. This makes it easier for you to find the right grip. Now, you may have never thought about this before, but it will make it easier for you to walk no matter where you go with the different grip selection. It is important for you to figure out which one of the grips you need before you go out on the trails, but also to make sure you are prepared.
Has A Solid Steel Tungsten Tip For The Attachments
When you put an attachment on the walking stick it is important for you to know that the attachment for the accessory you put on is properly done. That is why I really like the fact that the company does have the Tungsten tip here. Now, this does not mean that this type of item will wear down over time, but it does take it quite a bit longer than what a plain plastic tip would have taken to wear down.
Velcro Wrist Strap Is Adjustable
I know that I typically hate wrist straps and that holds true here as well. However, the York Nordic Folding Walking Poles are definitely a positive. The Velcro can be adjusted to fit your wrist even better than what you are used to. Not to mention, since they are Velcro it does make it easier to adjust the wrist strap and take off the strap when you need to have it taken off. 
Can Be Used In The Street As Well
With the adjustable tips it allows you to find a variety of tips that can be used for different terrains. The terrains can vary as mentioned before, but the walking stick does have a tip that can be used for the street as well. This makes the York Nordic one of the more versatile walking sticks that you can buy with a wide range of use. One of those extra uses is by using the regular rubber tip which will make it easier for you to get the walking stick ready to use and walk with on the sidewalk or even in the store.
Accessories Included With The Folding Walking Sticks
Like most of the walking sticks that we have talked about this is another walking stick that has several accessories for you to use. The York Nordic Walking poles are not any different in what it offers and that will definitely help out. The included accessories that are included are as follows: 2 collapsible poles, detachable rubber feet, snow baskets and a nylon carrying bag.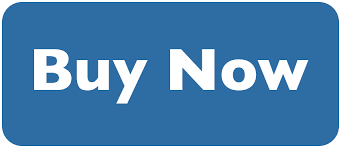 What I Like About The York Nordic Folding Walking Poles
I have to say that I really enjoy how versatile the walking poles are. You can use them in a variety of terrains. Which makes it easier for you to get the walking pole and know it will actually meet multiple needs that you have. So this makes it easier for you to enjoy the walking stick and know that you do not just have to use it for trail hiking.
The other thing that I do like is the Velcro straps. Yes, I know I generally do not like straps, but I did find this strap to be not as annoying as some of them and easier to adjust and get off of my wrist. This makes it quite a bit easier for me to get the poles off of my arm when I need to and it will make it rather easier for me to slip off of my arm.
What I Did Not Care For With The Folding Walking Poles
Oddly, the one thing that I do not like with the walking poles is the feature that a lot of people do like. That is the fact that the York Nordic Folding Walking Poles do fold. Yes, I know that it may not really matter for a lot of people, but I have found with some of these poles they can lead to the tip getting stuck in the mud when you are walking and if they do get stuck start to pull apart. So you have to be mindful of that aspect to guarantee your walking stick does not get pulled apart when you are walking.
My Final Thoughts On The York Nordic Folding Walking Poles
The York Nordic Folding Walking poles are coming in at right around sixty bucks at the time of this publishing. However, I did find that quite a few of these features that are offered here are lacking compared to what the other walking sticks offer that I have reviewed for a comparable price. Overall, I would have to say if you do not mind getting a different walking stick then in my opinion then you may want to consider that as I do not find the features enough to really make me want to spend the money.